MEET THE MaNaGEMENT TEaM aT SHaRP/NEC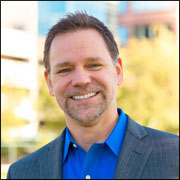 Todd Bouman is President and CEO of Sharp NEC Display Solutions.  He brings a broad portfolio of experience in executive management, product management, product marketing, operations and supply chain strategies to Sharp/NEC, where he is responsible for driving market leadership, product innovation, channel development and solutions selling. 
As an industry visionary and leader, Bouman also drives the growth and evolution of new technologies and services to help people and organizations dynamically share and interact with digital information.
The Michigan native previously served as Vice President, Marketing for commercial displays and mobile products at Samsung Electronics, and in various operational and product marketing capacities at HP.
Bouman earned his MBA in marketing at the University of California at Davis and a bachelor's degree in business administration/management at California State University/San Jose.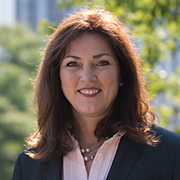 Jennifer Cheh is Vice President of Marketing for Sharp/NEC Display Solutions. Cheh brings more than 20 years of experience in the technology business developing successful marketing strategies, guiding marketing operations and increasing customer demand.
In her role at Sharp/NEC Display, Cheh provides leadership to the marketing team in business-to-business (B2B) marketing, and develops marketing strategies, programs and initiatives to generate demand for display solutions.  She will help grow the company's connection with partners and customers by helping them find the display solutions that will enhance their businesses and build deeper relationships.
Cheh previously served as the Director of Marketing Operations at Motorola Solutions Inc. leading the marketing strategy planning and budgeting process, which included expanding the company's focus on digital and social marketing.   During her tenure at Motorola, Cheh has developed a diverse background with expertise in marketing, channel development, and customer relationship management.
Cheh earned her MBA in finance at Loyola College in Maryland and a bachelor's degree in finance at Pennsylvania State University in State College, PA.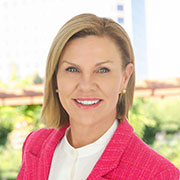 Betsy Larson is responsible for managing all sales teams in North America, Latin America, Cinema, and Solutions, as well as managing both channel and end-user sales teams to meet customer needs though Sharp/NEC's complete vertical solutions. Betsy has an extensive background of 24 years in the channel industry, the majority of which she has spent in various positions with Sharp/NEC. Her previous posts include Vice President of Channel Sales, where Betsy spurred improvements and innovation to Sharp/NEC's partner programs, including creating additional margin incentives, increasing vertical-selling tools and enhancing resources where resellers obtain pricing and promotions.
Prior to her tenure at Sharp/NEC, Betsy was a brand marketing manager at MicroAge, Inc. and the director of airline relations at SkyMall in-flight catalog.
Betsy holds a bachelor's degree from Arizona State University.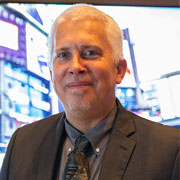 Kirt Yanke is the Vice President of Quality Assurance, Service, and Research and Development at Sharp NEC Display Solutions. His portfolio comprises nearly three decades of experience in various Sharp NEC Display Solutions product development roles. Yanke has been integral in advancing the company's technologies – CRT to LCD monitors, CCFL backlit to LED backlit LCDs, and many others – to remain competitive in an ever-changing market.
Yanke is currently responsible for fully merging NEC's quality assurance, service, and research and development teams to maximize efficiency in resolving customer issues; offer and fulfill managed services; and ensure that product technologies continue to lead innovation.
The Chicago-area native began his Sharp/NEC Display solutions career in 1990 as a Product Development Engineer. In the eight years leading up to his current position, he worked as the Senior Director of Research and Development, and Quality Assurance.
Yanke serves on the International Committee for Display Metrology (ICDM) through the Society for Information Display (SID), which helps set standards for display metrology. Additionally, he belongs to the National Electrical Manufacturers Association (NEMA), where he is part of the Technical Advisory Groups that work to define display measurements for the International Electrotechnical Commission (IEC).