Explore Sharp/NEC Collaborative Solutions Portfolio
Audio, visual and touch enabled equipment support collaboration within and between teams regardless of their size and location. Facilitating communication, idea generation, and video conferencing, these large digital touch surfaces provide the means to interact, share, edit and annotate content. Good teamwork knows no boundaries and good collaboration tools allow access to talent and expertise wherever it's located.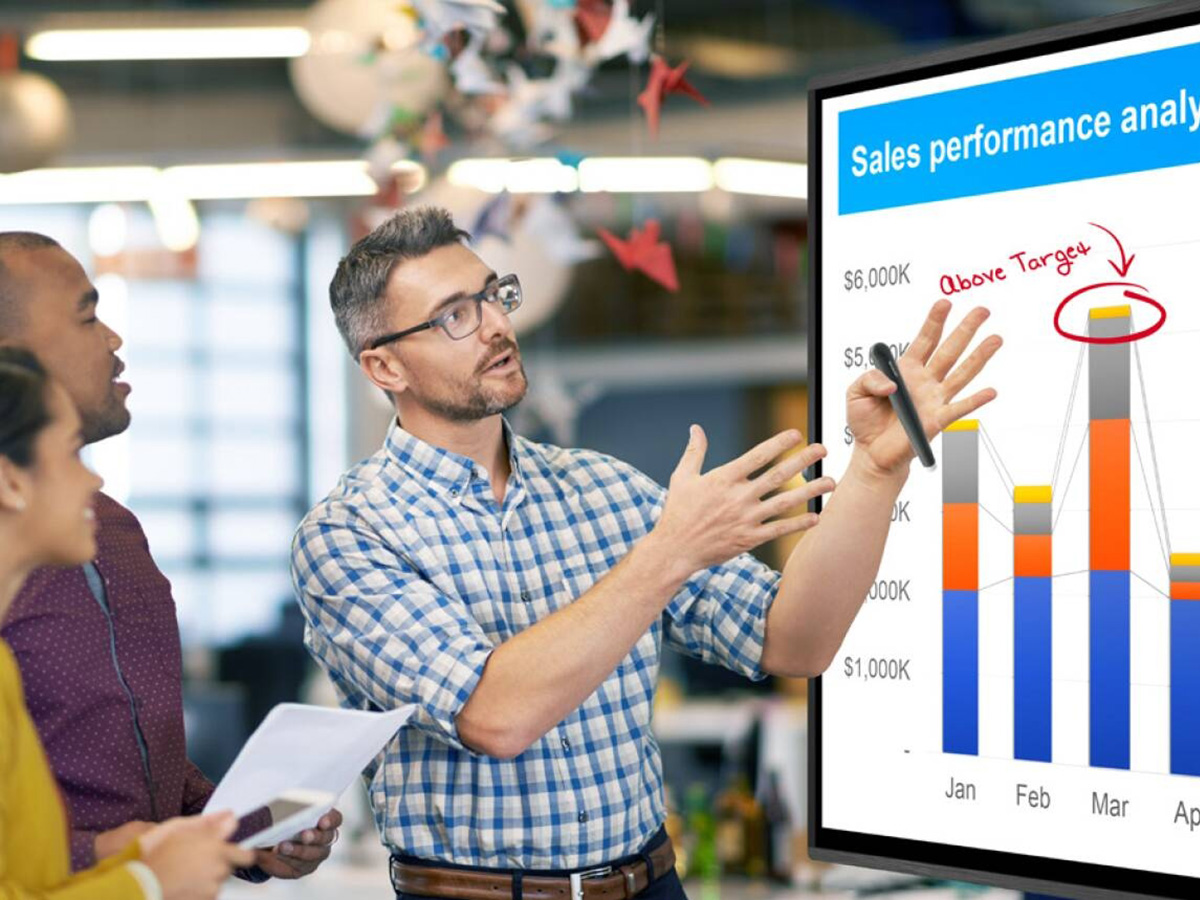 AQUOS BOARD Series
AQUOS BOARD Interactive Display Systems
Sharp AQUOS BOARD® interactive display systems are much more than your typical interactive white boards. Designed for smooth and effortless communication in a wide range of contexts, their highly responsive touch pens allow several people to write on the same touch screen at the same time. And the built-in screen sharing application enables multifaceted wireless communication. Whether in the office boardroom or the classroom, Sharp changes the way you communicate.
Browse our Sharp AQUOS BOARD Series: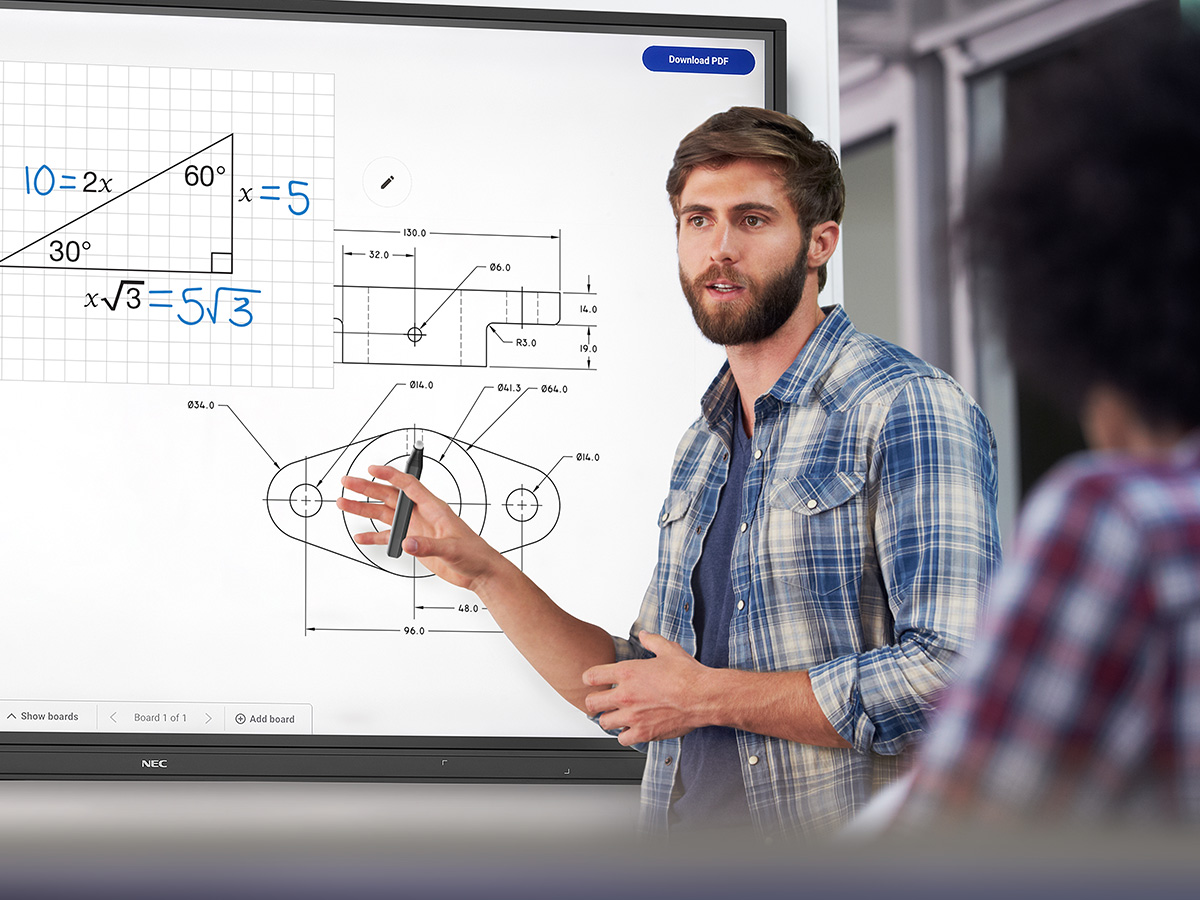 Collaboration Solution Series (CB Series)
Collaborative Board
NEC's interactive whiteboard is ideal for education application settings, including K-12 and higher education/university, as well as for corporate training. CB Series runs Mosaic Connect and Canvas software and features a responsive touchscreen display. An included stylus empowers easy annotation on screen. Wirelessly share your work with from up to four devices.
Browse our Collaboration CB Series products: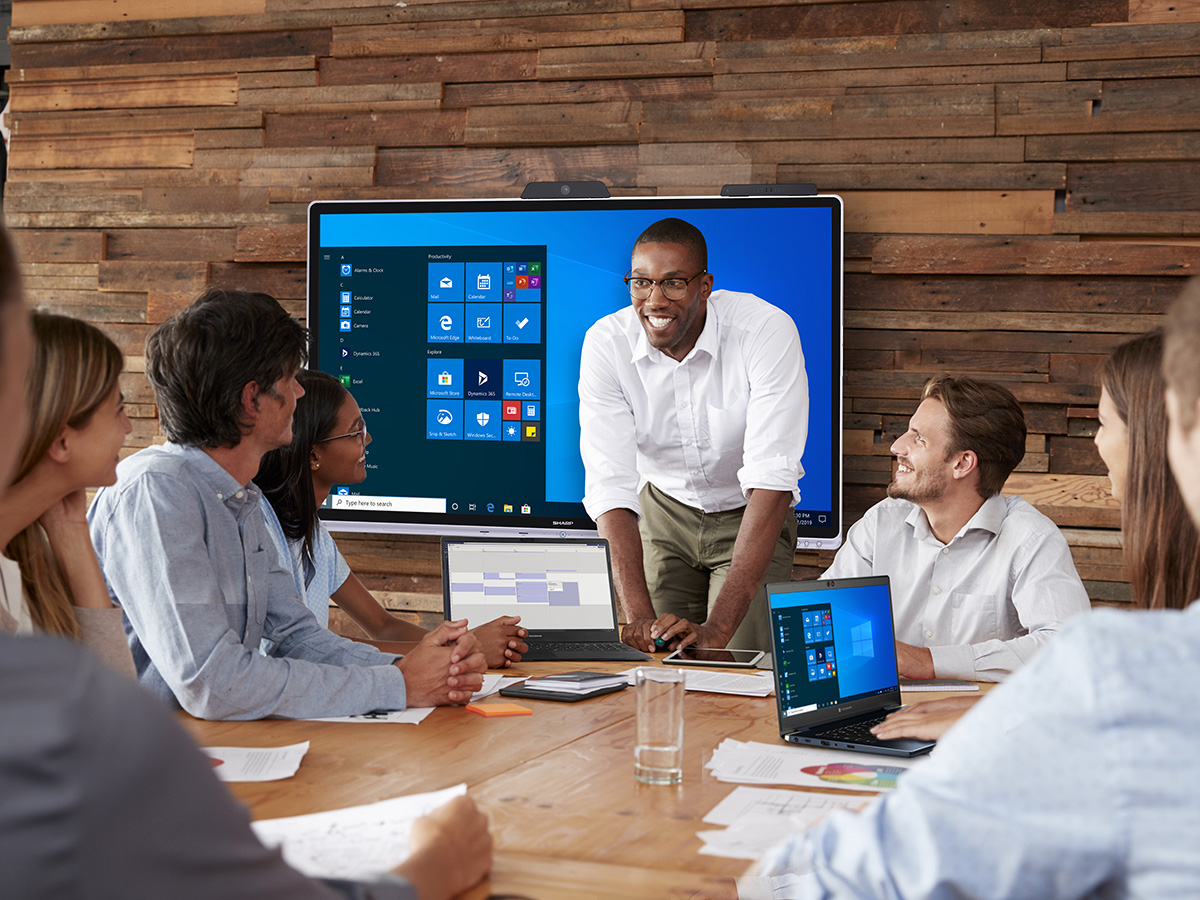 Windows Collaboration Series
Sharp PN-CD701
Imagine comfortable business meetings with better space utilization, more productive collaboration and minimal setup.
The Windows collaboration display from Sharp is not only Skype for Business certified, it includes a built-in microphone, 4K camera and IoT sensor hub that works seamlessly with the best Microsoft 365 collaboration tools. It's all backed by the cloud to deliver outstanding ease of use and enable the continual analysis of meeting room conditions and usage.
Learn more about Sharp PN-CD701: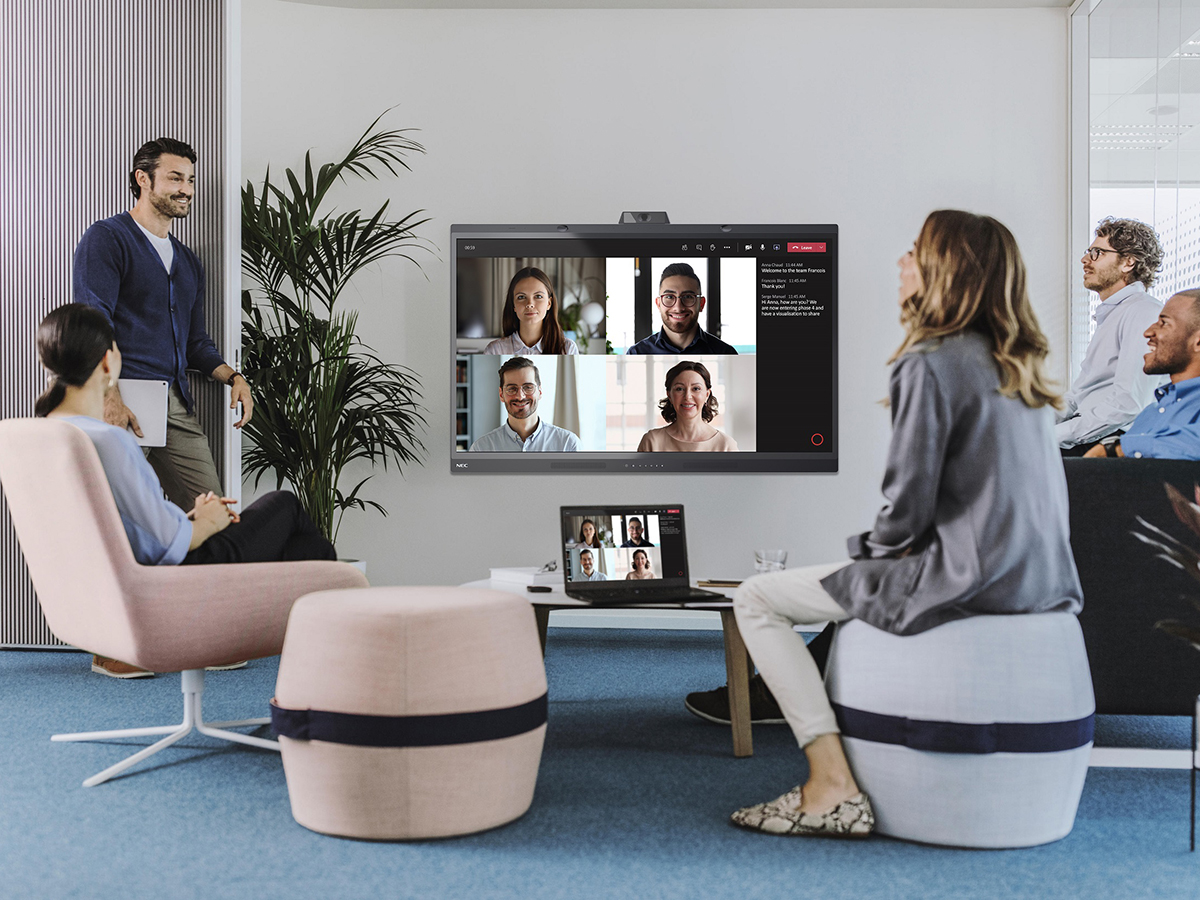 Windows Collaboration Series
NEC MultiSync® WD551
The NEC MultiSync® WD551 is an all-in-one smart solution for modern meeting spaces offering frictionless meeting experiences with instant access, whether in-room or remote. Supporting Bring Your Own Meeting (BYOM) scenarios, users simply connect their own device via the secure USB-C cable to immediately share content and start video meetings using already familiar Microsoft tools, such as Office 365 and Microsoft Teams. With integrated IoT sensors, the WD551 gathers telemetry from its environment such as room occupancy, temperature, ambient light and air quality data, which supports smart building strategies.
Learn more about NEC WD551: